Recent market volatility has prompted a popular analyst and trader to unveil price targets for a handful of crypto assets.
Hedera (HBAR) and Polygon (MATIC) are among the altcoins the pseudonymous trader, Credible Crypto, is following. He has tweeted his price predictions for each coin along with his chart analysis. 
Looking at Bitcoin, the analyst thinks BTC has survived the worst of the recent selloff and is likely to surpass $50,000 again soon.
"I don't think we see new lows yet. Expecting relief to mid-50k's soon.
We have swept both our local lows and bids are being filled across major exchanges here in the 45-47k range."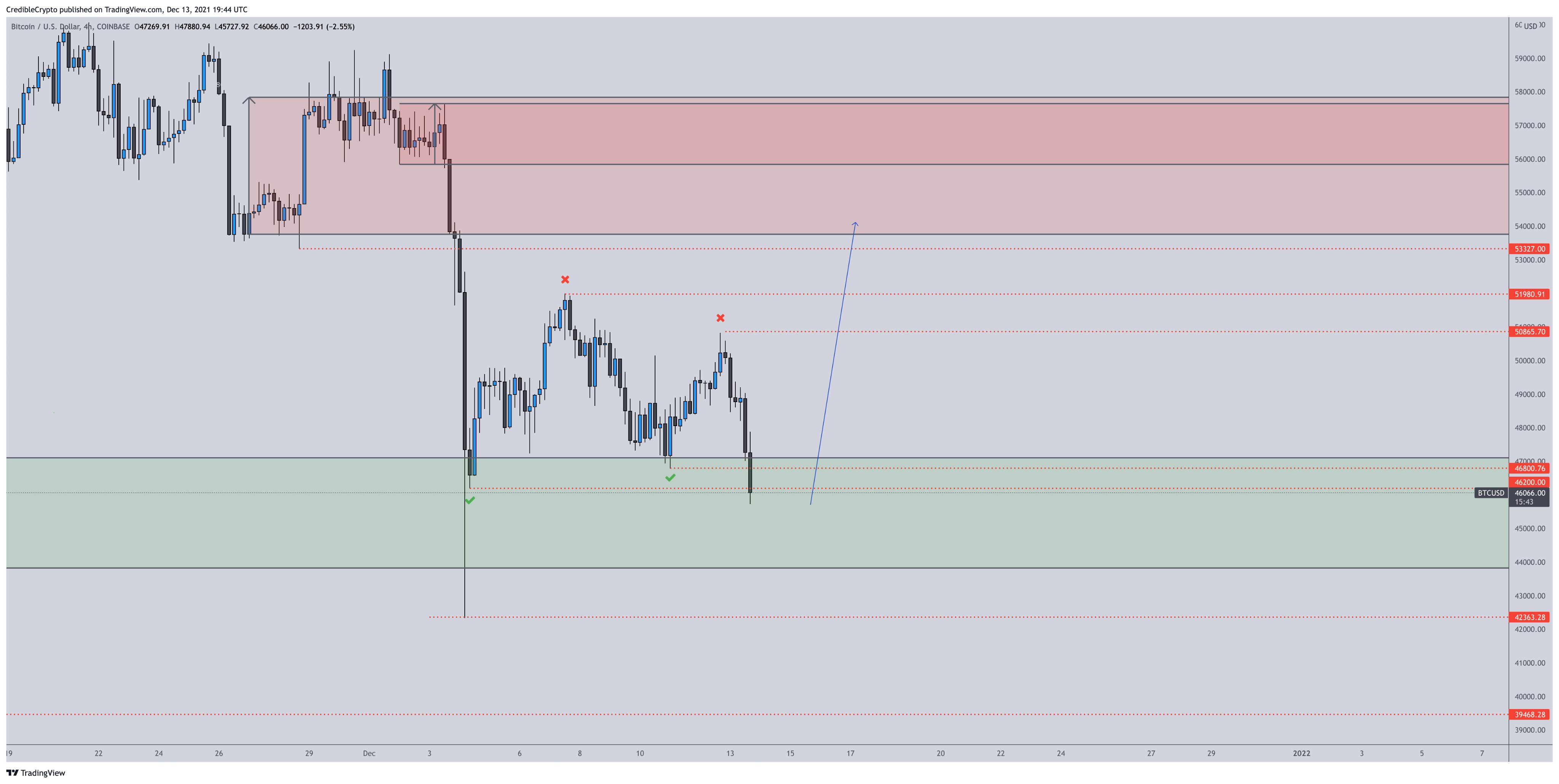 At time of writing, Bitcoin is up slightly on the day to $49,027.
Credible Crypto next looks at how leading smart contract platform Ethereum is stacking up against Bitcoin to gauge how the broader altcoin market will do moving forward. He says that a breakout above the 0.070 to 0.080 range in the ETH/BTC trading pair would bode well for altcoins.
"Many asking if I'm still bullish on alts – nothing has changed but you must understand the [level] we reclaimed is a MONTHLY level.
Intra-month we can wick below just like we wicked above in months prior. Alts may see some downside in coming weeks, but HTF [high time frame] remains bullish above GREEN."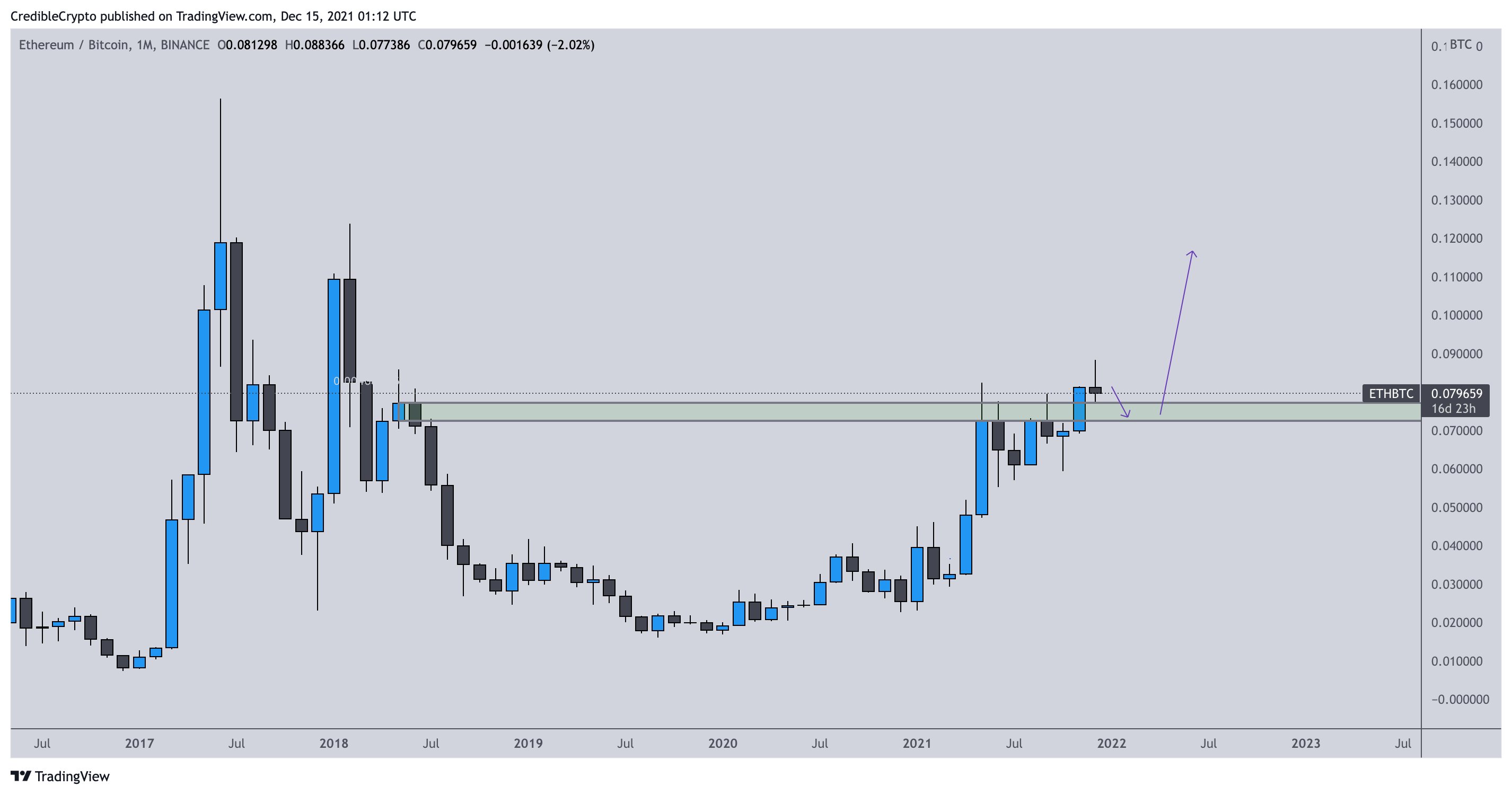 Ethereum is currently up over 4% on the day and trading for $4,045.
Moving on to the scaling solution protocol Polygon (MATIC), the pseudonymous chart watcher follows up on a December 6th tweet as the altcoin endures a wild ride of price swings.
"I call this one 'Fearmonger Part 2.' Our recovery ended up with another bearish SFP [swing failure pattern] of the highs. [Liquidity] hunting before making another attempt at $1.35 [in my opinion]."
A swing failure pattern is a reversal that can be interpreted as a buy or sell signal.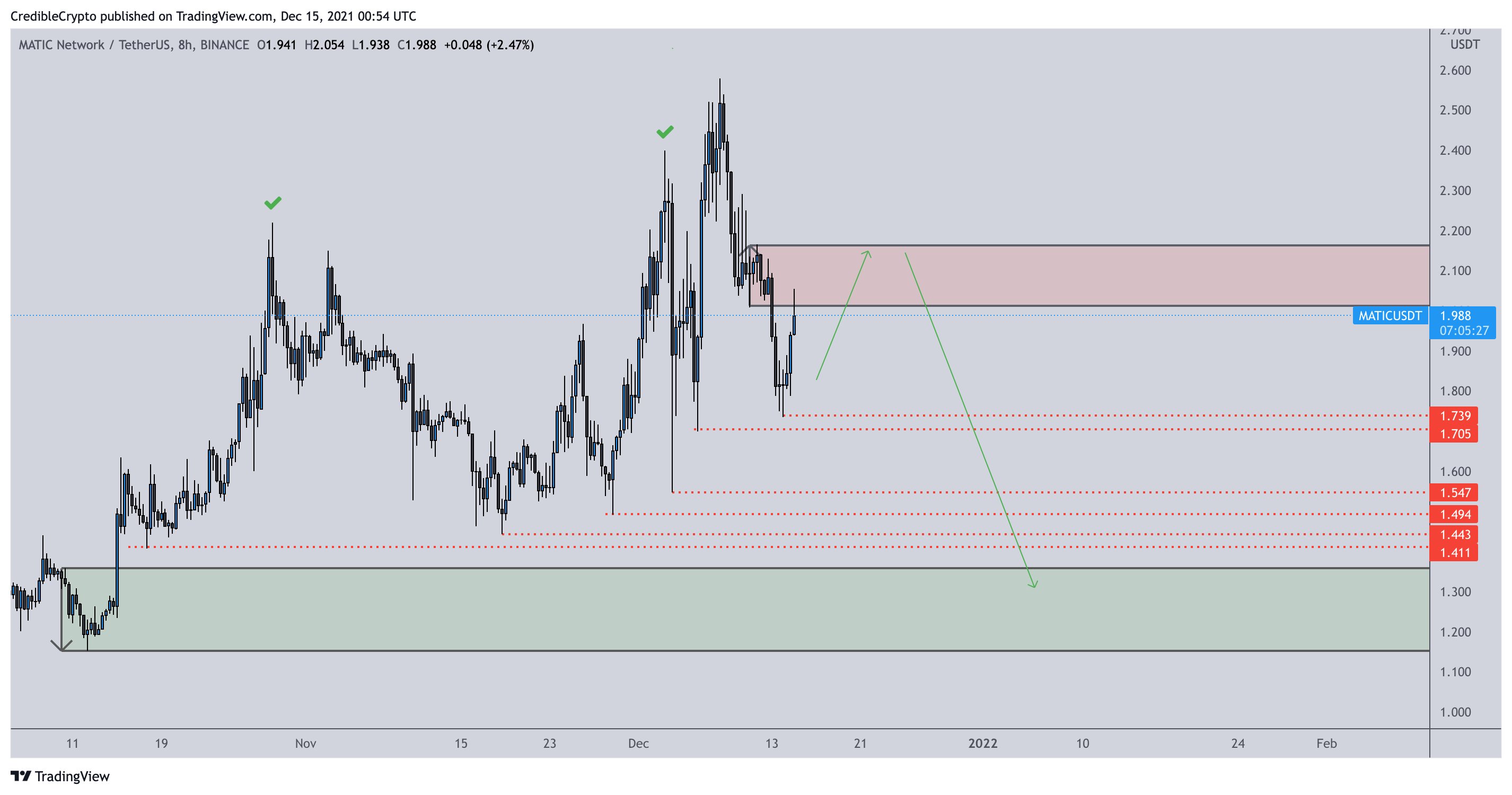 Over the past month, MATIC has gone from as low as $1.45 to a high of $2.58. The 14th-ranked crypto asset is up nearly 9% on the day to $2.17.
Last on the list is the enterprise-grade, proof-of-stake public network Hedera (HBAR). While the analyst expects the price to rise soon, he does note that HBAR having fallen below $0.30 means that figure could act as a new upward resistance point.
"HBAR printing a classic bullish [divergence] on the daily, indicating that we will likely see some relief in the coming days along with the rest of the market.
That being said, the lost weekly support at around $0.30 may now act as resistance. Targeting $0.26 and above that $0.30 for now."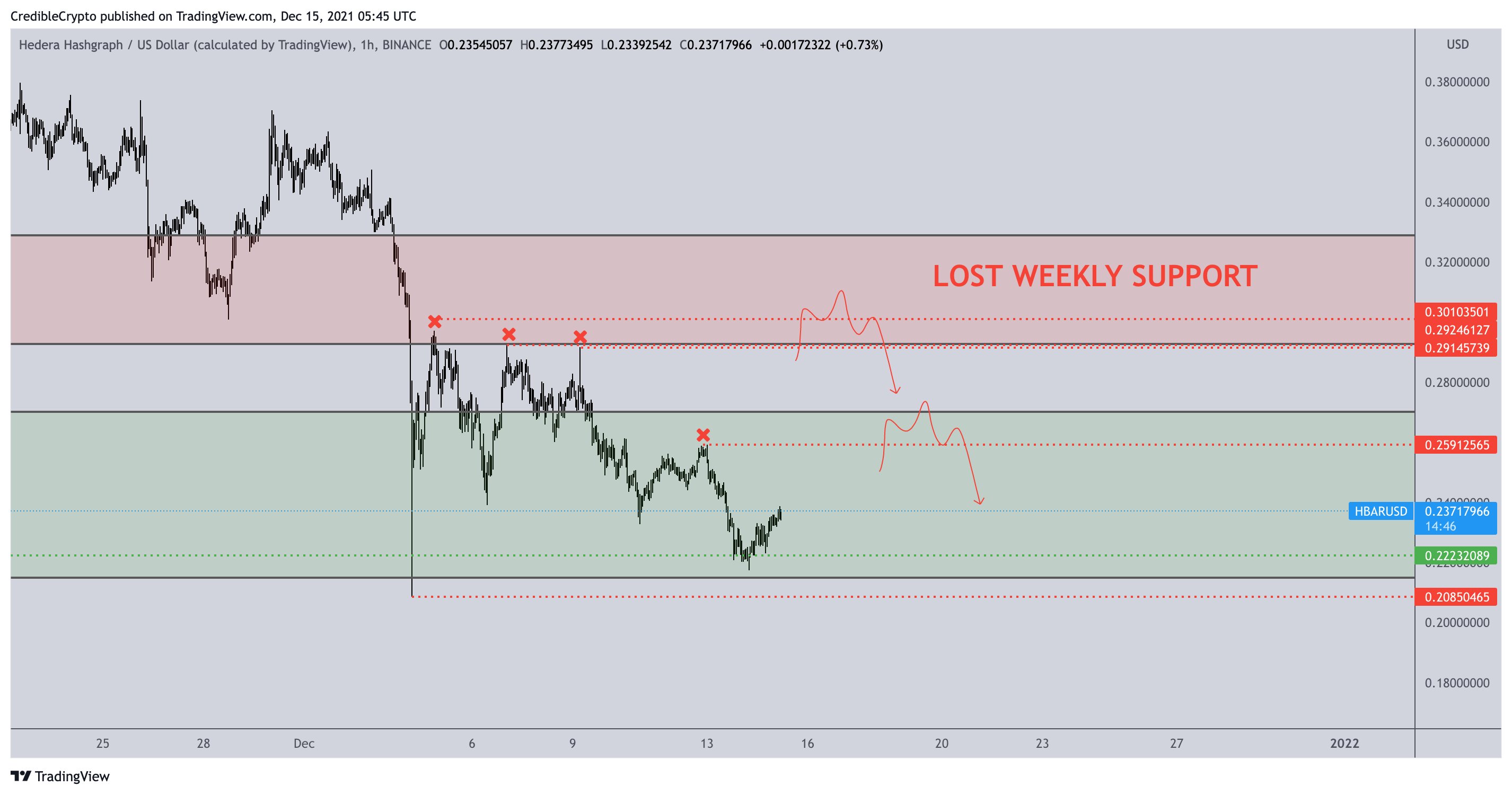 HBAR has bounced off its weekly low of $0.22 and is up nearly 10% on the day to $0.25.
Disclaimer: The information provided on this page does not constitute investment advice, financial advice, trading advice, or any other sort of advice and it should not be treated as such. This content is the opinion of a third party and this site does not recommend that any specific cryptocurrency should be bought, sold, or held, or that any crypto investment should be made. The Crypto market is high-risk, with high-risk and unproven projects. Readers should do their own research and consult a professional financial advisor before making any investment decisions.
Featured Image: Shutterstock/ManuRoFotografia/nsimsek0/Chuenmanuse/Vladimir Sazonov
Originally published on this site